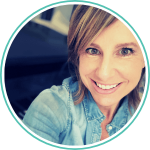 Read with confidence…
There are tons of books out there about diet, nutrition, and eating issues, but some of them can create more confusion than clarity. Others may address the topic in ways that can trigger those battling food issues. Here are a few titles we've found particularly helpful for those seeking a balanced approach toward freedom, especially for those interested in a Christ-centered response to the issue.
– Constance Rhodes, Founder and Chair, FINDINGbalance, Inc.
Search By Topic: