3 Steps to the Freedom You Crave
(all it takes is one "next right step" at a time…)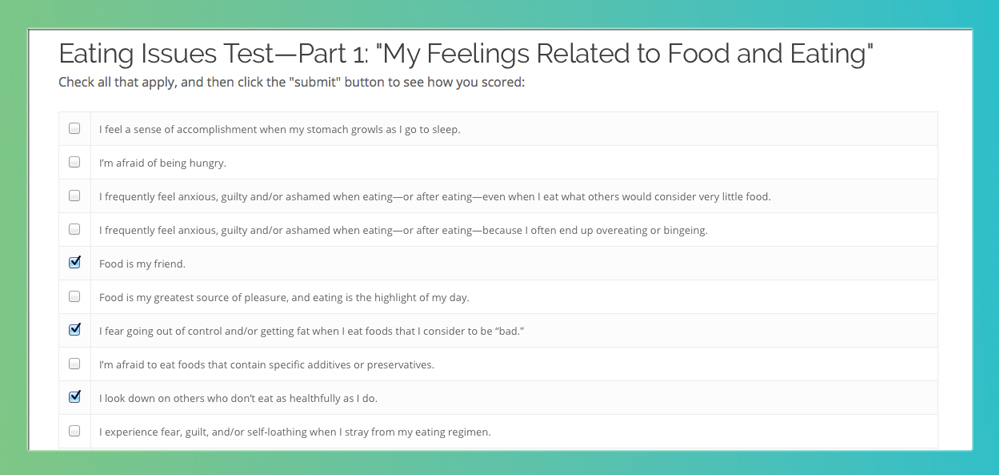 1

_____________
GET REAL
Take our FREE eating issues test so you know the enemy you're fighting. Coming out of denial and facing reality is the first step toward the life you crave.
2

_____________
FIND COMMUNITY
Join our Lasting Freedom online program and plug in to instant support. Make new friends, set S.M.A.R.T. goals & track your progress 6 weeks at a time!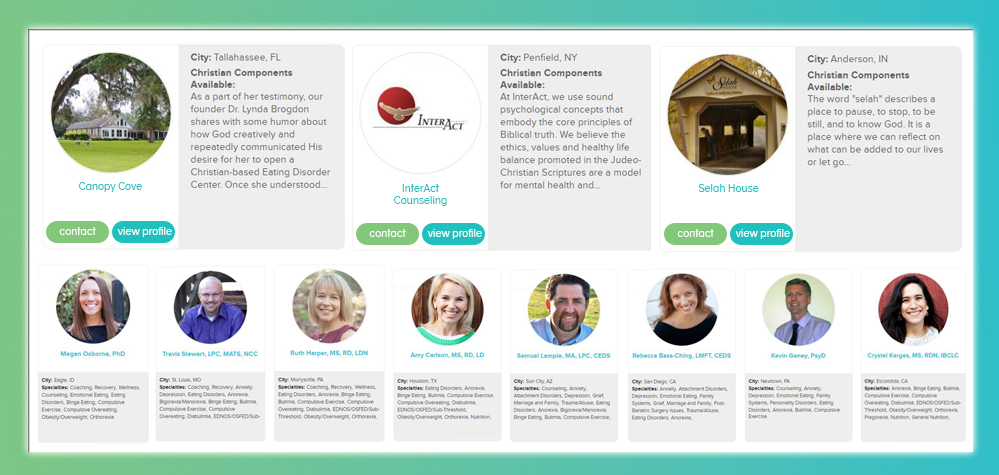 3

_____________
FIND TREATMENT
If you need one-on-one counseling or treatment for your eating issues, our Christian Treatment Finder will help you find quality providers.
Over 1 million served since 2002
As a second-generation disordered eater who no longer walks in fear of food, I founded FINDINGbalance in 2002 to help others find freedom through quality, Christ-centered programs and resources. We've served a lot of people since then, but our most important work happens one person at a time through our Lasting Freedom online support program.
Watching people break free from years of negative self-talk and unhealthy habits never gets old, and keeps us motivated even when things get hard.
You were created to be free. We'll be with you on the journey… ALL FOODS FIT
We believe in a non-diet, "all things in moderation," intuitive eating approach. We do not promote specific eating programs, diets, supplements or food trends. Ever.
COMMUNITY MATTERS
Unhealthy habits thrive in isolation. Healthy community heals shame and enhances other recovery and wellness efforts.
GOD CARES ABOUT YOUR FREEDOM
"It is for freedom that Christ has set us free," (Gal. 5:1). God is wild about you and wants you to experience the fullness of life without eating issues, regardless of where you are in your faith journey.
FREEDOM GIVES
We tithe 10% to ED prevention, leadership development and hunger prevention causes.
Constance is the best at this. The things she says, the programs she puts on, I highly recommend. You are in good hands with her.

Dr. John Townsend

Best-selling author, "Boundaries"
My hope for recovery has increased, my relationship with God has grown closer, and I feel more connected through the community you offer. Thank you!

Teresa F.

Lasting Freedom member
I am so thankful FINDINGbalance exists, to encourage and lead people to the deeper healing that comes through faith.

Kirsten Haglund

Miss America 2008; Founder, The Kirsten Haglund Foundation
I ate a cookie today! I actually enjoyed it with no guilt and one was enough. Do u have any idea how amazing this is?

Debbie W.

Lasting Freedom member
I recommend Constance Rhodes and FINDINGbalance to everyone!

Jenni Schaefer

Best-selling author, "Life Without Ed"

A 501(c)(3) nonprofit.
Our passion is to provide quality, Christ-centered resources which can be accessed from anywhere for free or at very low cost to those seeking freedom from eating issues. We are honored to be Top-Rated at greatnonprofits.org, where you can read more than a hundred reviews from those we've served. We also count it a privilege to be a trusted resource for many fine organizations and programs.