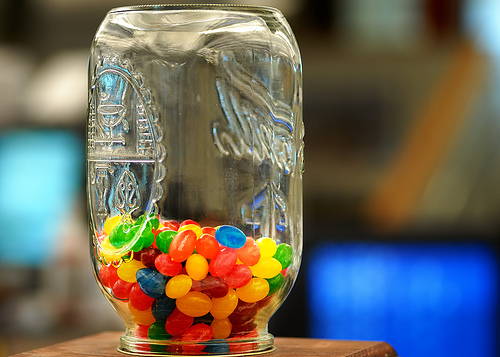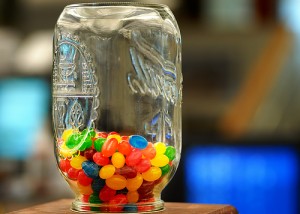 Everyone has a list of favorite foods that don't score too high on the nutrient value scale, but sure are fun and delicious to eat. Unfortunately, we've succumbed to the mindset that those foods are strictly off limits. And what are the results? For most, we get stuck in a cycle of deprivation followed by bingeing. For instance, we may have vowed to ban potato chips from our lives. But when we "break down" and have a few, we start feeling guilty and think, "Well, I blew it, so I might as well eat the whole bag now."
Have you been there? Or perhaps you have been a restrictive eater for so long that you are afraid to eat anything not on your "safe" list. Truthfully, eating small amounts of treats in moderation can be part of an overall healthy diet. Here are some general guidelines…
Start by eating regularly. If you've had a history of chronic dieting and/or disordered eating, it is imperative that you regulate your eating patterns before starting to build in treats. Eating three balanced, wholesome meals a day, with healthy snacks as needed, ensures that your body has a steady supply of fuel and keeps blood sugar levels steady.
Change your thinking. Stop categorizing foods as "good" versus "bad," but be aware that some foods are certainly healthier than others. Unless you have a specific medical condition that warrants dietary restrictions, it is perfectly okay to incorporate small amounts of "fun foods" into your overall healthy lifestyle.
Set some goals. If you've been focusing on eliminating treat foods, it may seem odd to start setting goals to actually include them. But people who are successful at a healthy eating lifestyle do just that. For instance, if there are cookies available at work daily, you might decide to have one every Friday. Or perhaps you'd like a small serving of dessert with dinner on the weekends or even a small square of chocolate every day. Others may select a handful of chips with lunch on Wednesdays or one fast food meal a week (choosing from smaller portions). There's no right or wrong way to do this, but it is extremely helpful to set some guidelines for when, where and how much of your treat foods to enjoy.
Set up a supportive environment. There are differing approaches to this, but most people find they are more successful at incorporating treats when they only have access to a limited supply. Buy and stock small portions only. If you bake, freeze the extra servings immediately, to be enjoyed the next weekend. When dining out, split a dessert with a friend(s) or divide your own portion and bring home a box for another time.
In general, include your treat foods as part of a meal. This is especially important when first making the transition to building in fun foods. For most people, eating treat foods for snacks increases their risk of overdoing it, bingeing, and/or skipping meals. Instead, save room for your treat at a meal, eat it slowly and savor it. You won't have to go back for more, because you will know that you can enjoy another portion the next time.
Know your red flags. Be mindful of the situations and settings that have triggered binges in the past. Don't reach for your treat when you are famished, upset, lonely, stressed or rushed. Also, some women report a tendency to binge after a high sugar snack. Know yourself and your body.
Find support. Whether it's a friend, spouse, family member or professional counselor, find someone who will help you with your goals and support you in your endeavor. Check out our Lasting Freedom program for online support.
Bottom line…
Learning to build treats into your overall healthful eating lifestyle is a process that will take time, so be patient and gentle with yourself. As your confidence builds, you will find that this will become a natural way of life for you. Treat foods will no longer seem so seductive and you can incorporate more flexibility. You will be in control of your choices, and will no longer have to deny yourself of favorite foods. Guilt-free eating at last!