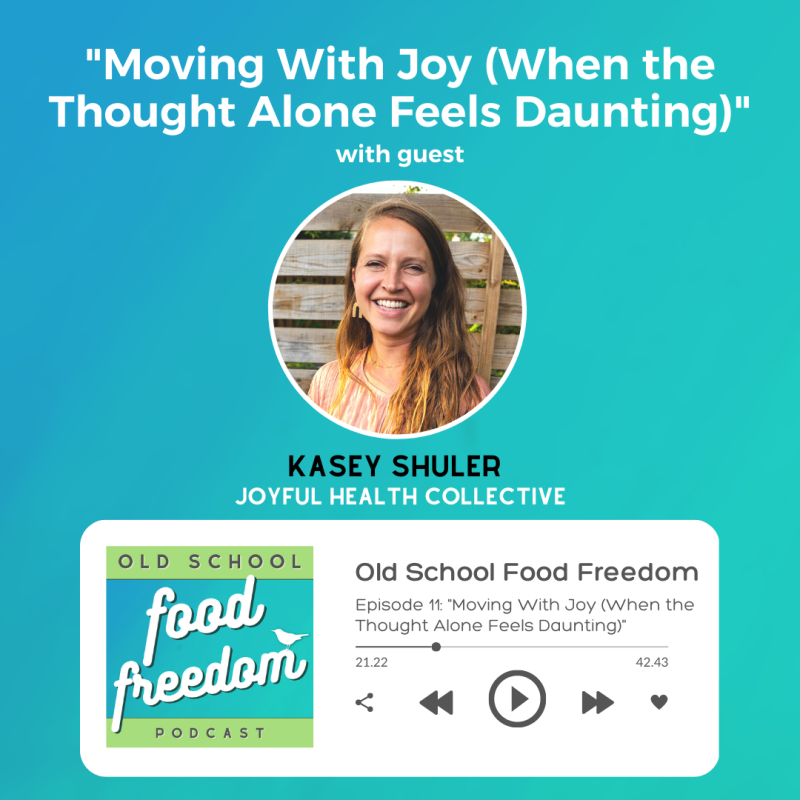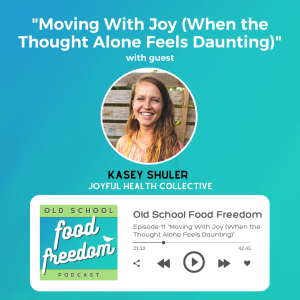 Join host Chrissy Kirkman and special guest Kasey Shuler of The Joyful Health Co, as they explore the transformative power of movement, revealing how it can bring joy into our lives!
In this episode, Kasey and Chrissy discuss overcoming movement burnout, ways to break down the mental barriers keeping us unmotivated, and small steps to help us move toward an active lifestyle for the pure joy of living in God's design – no matter where you're starting from. Tune in for this inspiring conversation as they challenge the restrictions of modern diet culture and replace them with the freedom that comes from truly embracing and enjoying the body that God has given you.
LINKS + RESOURCES:
We love hearing from you! Email your questions/feedback to admin@findingbalance.com
_
FINDINGBALANCE:
Kasey Shuler:
Kasey Instagram
Joyful Health Co Instagram
Free Resources to get started with Joyful Movement by Grace
Book Reference: "Try Softer" by Aundi Kolber
_
CHRIST-CENTERED RESOURCES TO HELP YOU FIND FREEDOM
The Real Cost of Beauty Report by Dove
Eating Issues Test:
Not sure where you stand with eating issues? Take a test
The Daily Vitamin eDevo:
A free devotional with bite-sized truth emailed 5 days a week
Community Groups:
Find connection with Bible study and prayer groups
Digital Learning Library:
Library of free videos, articles, recommended books, and expert Q&A
Christian Treatment Finder:
Connecting you with Christian providers experienced in treating eating issues.
Lasting Freedom Online Course:
A Christ-centered, non-diet course to work through false beliefs about food and weight so you can live free from disordered eating and body image issues.
_
CREDITS:
Chrissy's Letterboard Lyrics: "Happy Dance" by MercyMe
Music by "MokkaMusic"; track: Old Jeans (Funk)
Production & Editing by Marketing With Wisdom
_
The content in this podcast is for informational purposes only and is not intended to diagnose, treat, or prescribe a particular course of action. If you or someone you care about is battling an eating disorder and is experiencing unmanageable thoughts or feelings, please call 911 (if in the U.S.), or visit your nearest emergency room.