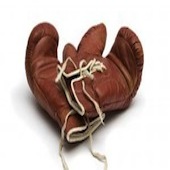 Produce. The proof of value, the proof of contribution, the proof of validity, the essence and the reason for being. Produce. The purest form of nutrition, sustenance, refreshment, energy.
On an endless quest for production, I cycle through days of contentment with life. When I am resting in Jesus, I find joy in the quiet days, energy in the activity and simplicity in the evenings of rest. Those days are delicious. Like the pop of fresh grapes between my teeth, they squirt excitement over days to come and fondness over memories shortly behind. Like the lingering bite of citrus, they chastise me with longing when I impatiently run ahead of contentment into chaos.
Often, I turn and rush headlong back into the flurry of performance. Chaotic days are filled with raucous questions. I wrestle with myself, trying to find a place of peace. They flap wildly in my mind, interrogating my heart, "Why do you do what you do? What are you actually producing? What value are you? Whose memory will you be? Aren't you wasting your life?"
When I was sick in my eating disorder, the voice screamed, "You're never good enough!"
Even in recovery it continued, "When will you get this right?"
I'm tangled in disappointment because I expect more of myself than I can possibly produce. Maybe, I'm not Superwoman and I was't meant to be Superwoman. Maybe I was created frail and helpless, needy and incomplete.
When I peel away my excuses and peer into my motives, I discover a determination to be self-sufficient, needless. Chasing this, I fail. I fail. I fall. "Jesus, I am waiting for you. I am so tired of running a lap-less, endless race."
I don't get frequent visions, and I would never put the images of my mind on par with Joseph's dreams in the Old Testament, but as I prayed, I saw, as clearly as I have ever heard, Jesus answer me.
I stood inside a boxing ring. I couldn't even see my opponent. I was my own opponent. Quietly, Jesus walked into the ring where I fought – bloodied, bruised and beginning to swing in wild panic. Jesus wrapped a blanket around my shoulders and led me away from the ring. As we reached the floor, He lifted my hand in victory.
Have you ever tried so hard to quiet your mind and pinch your eyes closed that you kept yourself from sleeping? My hardest struggle is trying too hard to rest. I schedule my leisure, plan my deep breaths and hurry past them. If rest doesn't arrive on time, it is simply too late. Even in treatment, I tried so hard to learn to relax, trust…rest.
But rest, peace, isn't my responsibility. I can't make rest happen any more than I can make the sun shine, the grass stop growing, the night last longer.
"Oh Lord, you have ordained peace for [me], for you have indeed done for [me] all [my] works." Isaiah 26:12
 RELATED:
Pursuing Excellence Over Perfection, Krissy Close
Eleven Keys to a Healthy Lifestyle, Constance Rhodes
More than a Number, video