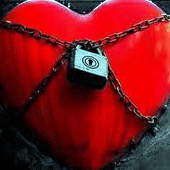 For some reason I've had a lot of conversations lately with single girls about one particular topic: boys. Whether 12 or 20, 30 or 50, and whether she has been single or divorced, the conversations have had some common themes:
     wishing she wasn't single
     longing to have a boyfriend or be married
     wondering why no guy has chosen her
     feeling lonely
     being unfulfilled without a guy
     getting down on herself for not being enough to entice a guy.
I could go on but you get the point. A girl without a guy usually feels she is lacking.
I'm sure you all know Beyoncé's song, "Single Ladies." Have you ever had the words of that song resounding in your head while sitting on your couch with Ben and Jerry, singing the chorus, "if you liked it then you should have put a ring on it?"
You can't help but conclude that you're only truly likeable if a guy puts a ring on your finger. You figure that if you really were worthy and truly amazing then he would have already announced to the world that you are that woman who changed his life for the better, the one who finally made him complete.
Don't we all long to be the gift he's been waiting for, the one he can't live without?
Okay….listen to me. I just turned 52 and I've never been married so if anyone knows about this topic, it's me! And I promise you that I love, love, LOVE my life….and I don't have a boyfriend or a fiancé! I'm living my life to the full until the time that GOD drops a man into my life.
I haven't always been content with my singleness and I wasted too many years being depressed about it. I wish so much that it wouldn't have taken me so long to really know that I am complete without a guy.
After all, wasn't it while Adam slept that God brought his mate to him? Adam didn't have to scheme or connive or finagle a way to get married. We as single girls would be wise to follow that model.
If we as single women ever declared a moratorium on obsessing over guys, declaring our minds a no-dominant-thinking-about-boys zone, we would have an inordinate amount of energy and power to change the world! God has so much more for us while we're waiting for Him to bring us our guy. He wants us to be clear minded and content without living for when and then. God wants us to embrace our now.
Proverbs 4:23 says, "Above all else guard your heart because everything you do flows from it."
No wonder the enemy wants us as women distracted and derailed and dominated by thoughts about guys because when we put our energies there we are less focused on other more important things. I don't know about you but I don't want guys to be my whole focus. I want to live a vibrant, full life where deposits for eternity are being made through my life on a daily basis.
Come on all you single ladies. Let's put our own rings on our own fingers! I challenge you to choose freedom by setting aside a season of your life just for God. Take a break from guys. You won't regret it!