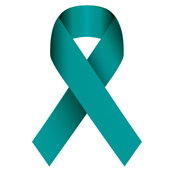 Even though I once worked as a math teacher, helping students to feel more comfortable with numbers, I have found that there are some numbers that scare even me:
ONE out of every FIVE women has been the target of a sexual assault, according to the Centers for Disease Control.
Almost THREE out of every FOUR sexual assaults are perpetrated by someone the victim knows, according to the Rape, Abuse & Incest National Network (RAINN).
In my last church, I knew ELEVEN people, now all adults, who had experienced sexual abuse as children. In one or two of these situations, as a pastor (and thus as a legally mandated reporter), I had to file suspicion-of-abuse reports with Child Protective Services. In other situations, I got to hear some of the survivors' stories in detail years after the incidents. Hearing the devastating effects they experienced deeply impacted me. One survivor was just FIVE years old when she was abused.
I'm most frightened by these numbers because I have young daughters. My wife and I don't wish to be paranoid, but we know that these numbers reflect the world in which we live. We have to deal with reality, as unpleasant as it may be. And as April is Sexual Assault Awareness Month, and given that many abuse survivors struggle deeply with body image issues even years later, it's fitting that we discuss this on this blog.
My wife and I pray that our girls will never have to deal with a threatening situation. But here are some steps we take to equip them for that future possibility:
We teach them certain parts of their bodies are private; they belong to them alone. No one gets to touch their "private parts." Even we ask permission to wash or dry these parts. (And we appreciate that our pediatrician asks permission to examine their private parts, too.)
We educate them about sexuality in age-appropriate ways. We use a book for preschoolers, Why Boys and Girls Are Different, published by Concordia, a Christian company. It talks very simply about how God makes boys and girls the same and different. It uses the words "penis" and "vagina," which we believe helps to normalize those body parts, lessening the chance they will come to see those parts as "dirty" or shameful.
When we tickle them, once they say "no" or "stop," we stop. We want them to learn that other people need to respect their "no," particularly when it comes to their bodies.
We try to cultivate a trusting relationship so the girls will feel safe to tell us anything. This means we teach them there's nothing they should keep secret – unless it's a literal present (e.g., birthday) for someone else.
We teach them what to say and do if someone tries to touch their private parts.
Whenever we visit a church, we make sure that it routinely performs criminal background checks on all of its children's ministry volunteers, and that each of the girls' classes has more than one volunteer present.
We are grateful to survivors, psychologists, and educators for introducing these concepts to us. We hope these steps truly help our kids – and yours. For more resources, visit www.AQuarterBlue.org.