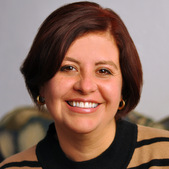 I'm 52 and never been married. I know I'm an outlier on a bell curve, definitely not in the norm group. Yet the honest truth is that I LOVE my life!
But I haven't always been able to say that. And after a conversation this week with Kim, a 42-year old never-been-married, single, white female, I decided that it might be a good idea to put pen to paper and write out what I told her. She described our conversation as being "such a God thing!" And though I hadn't thought of my words as being particularly profound, I decided that maybe what I shared with her would encourage you too.
She asked me how I do it. She asked how I seem to be okay with being single, especially since she figures this is potentially how it's going to be for her from here on out, with no prospects on the horizon.
Here's what I ended up telling her. I hadn't planned it being an auditory soliloquy (a dramatic monologue that represents a series of unspoken reflections), but that's kind of how it turned out.
1. Let yourself grieve whenever the sadness around being single comes up.
Grief about being single runs in cycles. It tends to hit when you find out that yet another girlfriend is engaged or when you hear that your childhood best friend just got her ultrasound results and she's having a girl. You are excited for your friend but real sadness surfaces over what isn't happening for you. Cry. Feel. Grieve. Then you'll move on because you're letting yourself feel what is really there.
2. Use your voice to educate your married friends about you.
Oftentimes married friends are thinking that they're being sensitive to you by not inviting you to a couples event. So if you want to be included and truly are okay with joining your married friend and her husband for an event, then it's your responsibility to tell her that.
3. Invest in things that passionately engage your heart.
I told Kim that you can't not think something; instead, you can only think something else. As an example, I told her not to notice my orange earrings, which, as you would suspect, only made her notice them more. The only way for her not to notice my earrings was to look down at my boots. Similarly, you can't not notice that your friends are getting engaged or married or having babies. The only way to be okay with yourself as a single woman is to turn your focus in a direction that passionately engages your heart by finding something that excites you where you make a difference somewhere…at a heart level.
I can honestly tell you that these three things are my guide not just to survive singleness but to embrace it and love it! And I know that Paul in Philippians 4:12 and 13 gets it because he said, "I've found the recipe for being happy, whether full or hungry, hands full or hands empty. Whatever I have, wherever I am, I can make it through anything in the One who makes me who I am."
Thanks, Paul, for reminding me yet again to find my happiness in my Creator. 😮
"For I know the plans I have for you, declares the LORD, plans for welfare and not for evil, to give you a future and a hope." Jer. 29:11 (ESV)
RELATED:
To All the Single Ladies (blog)
Emotional Eater: How to Turn to God Instead of Food (video)