CHRIST-CENTERED COURSES FOR FOOD & BODY IMAGE ISSUES
Are you struggling with food issues? Our "Lasting Freedom" curriculum is available for anyone to use. Courses are organized as 6-week modules, and are designed to provide Christ-centered TRUTH and support to those seeking freedom from any form of food issues. Use on your own, with a friend, or as curriculum for your own clients or groups.
COURSES OVERVIEW
(For information only. Click dashboard buttons above to access content.)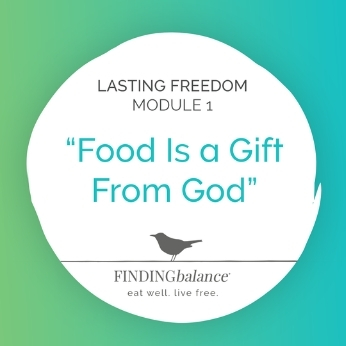 MODULE 1
Six Lessons
If you are ready to find freedom from constantly thinking about food, this module is a great place to begin. It sets a good foundation for practical steps toward growth, as well as an overview of Intuitive Eating principles and Christ-centered values.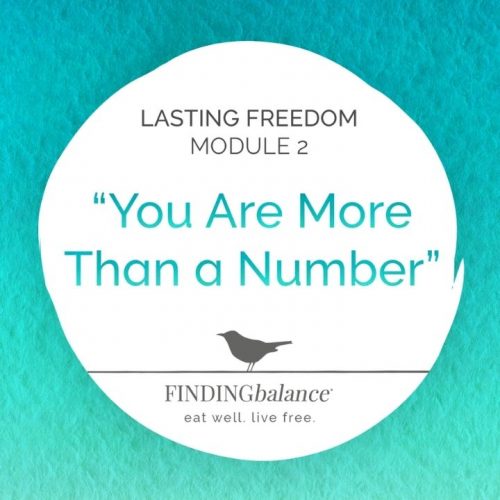 MODULE 2
Six Lessons
If you've been waiting to lose weight so that your future can begin, this module will help you ditch the scale and shift your focus from faulty measures of value and identity to eternal truths which can help you stop playing the numbers game.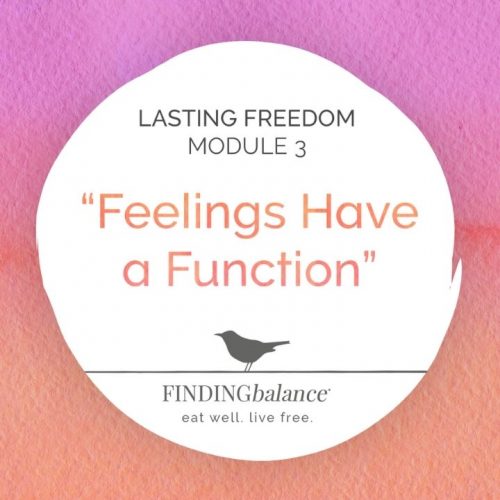 MODULE 3
Six Lessons
Whether you are an emotional eater or use food/exercise to avoid feelings, this module will open your eyes to how important (and valuable) your feelings are when it comes to walking in freedom. A balanced combination of deep learning and practical activities.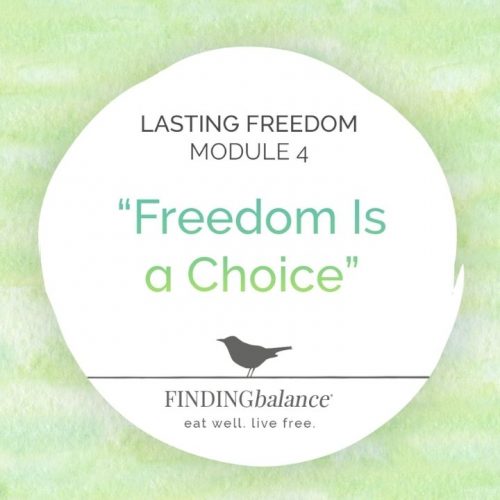 MODULE 4
Six Lessons
You may not have chosen to have food issues but you CAN make choices that will help you break free of them. This module will challenge you to refresh your perspective on the choices you make each day so you can live the life you were created for.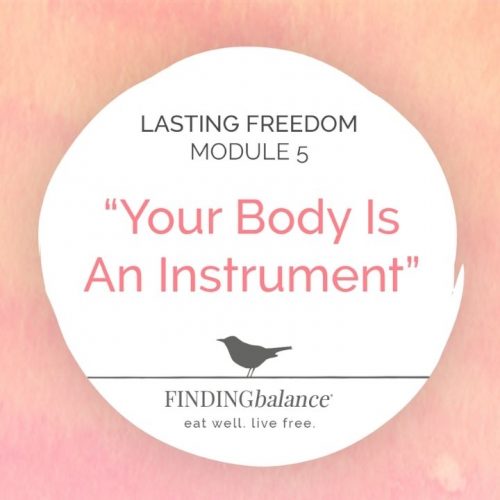 MODULE 5
Six Lessons
Your body was created with dignity and purpose. This module reframes the body conversation, challenges shame-based thinking, and helps you make small but intentional movements toward embracing the physical part of who God created you to be.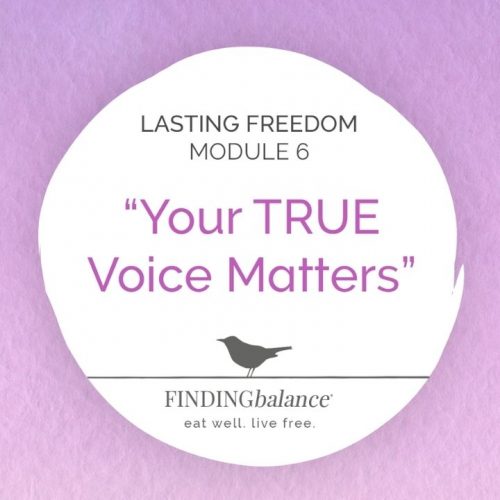 MODULE 6
Six Lessons
You are so much more than what you weigh, and your voice matters more than you can imagine! This module can help you shift your focus from the past and make choices in the present in light of the FUTURE you were created for.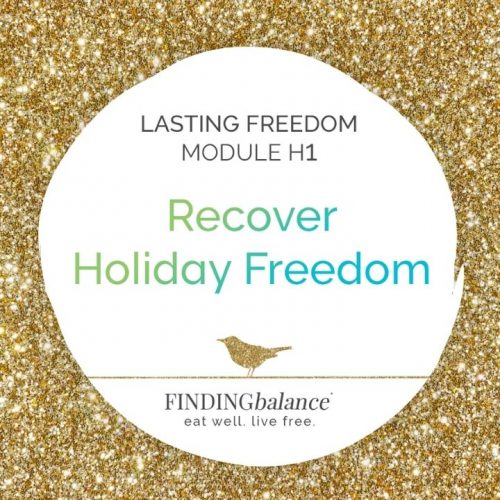 HOLIDAY MODULE
Six Lessons
Designed to help you reclaim the holiday season, the ideal time to start this module is early November. Learn tools for managing holiday food stress, setting healthy boundaries with family, and side-stepping common comparison traps.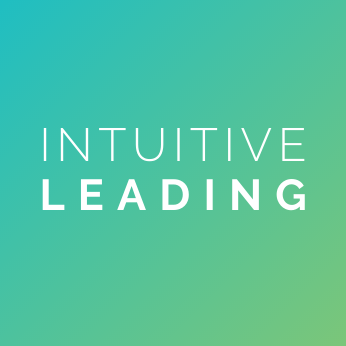 INTUITIVE LEADING
Videos and Tips
If you plan to use our materials in a group setting, or just want to learn how to be a better leader in general, this module will arm you with practical tools for leading healthy groups, based on some of the philosophies we've learned and honed over the years.