LEADERSHIP TEAM
Constance Rhodes – Founder and Chair
Constance founded FINDINGbalance in 2002. She is the author of Life Inside the Thin Cage: A Personal Look into the Hidden World of the Chronic Dieter, and The Art of Being: Reflections on the Beauty and the Risk of Embracing Who We Are. A former marketing director for what is now Capitol Christian Music Group, Constance's experience in the entertainment business helped shape FINDINGbalance as a media-based resource for those seeking freedom from eating and body image issues. In 2020 Constance is transitioning from her full-time position at FINDINGbalance to return to writing, speaking and worship as well as starting her new coaching practice at TRUEvoice.co. She remains involved as chair of the Leadership Team that will guide FINDINGbalance in its continuing mission to provide Christ-centered resources for food issues. Constance lives in Franklin, TN with her husband AJ and their three children. 
Bruce Donaldson, Esq. – Vice Chair
Bruce is a partner at Barnes & Thornburg LLP's Indianapolis office, where he concentrates his practice in the area of municipal finance. Mr. Donaldson received his J.D. summa cum laude from the Indiana University School of Law – Bloomington, where he graduated first in his class and served as articles editor of the Indiana Law Journal. He earned a B.A. in economics from DePauw University where he was a Malpus Scholar. Bruce and his wife Robon reside in Carmel, Indiana.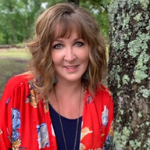 Kerri Pridemore, CPA – Treasurer
Kerri grew up in Indianapolis and moved to TN in 1997. For 17 years, she has worked in local government while earning accreditation through various courses, including her Certified Public Administrators designation. Kerri and her husband live on a mini-farm in the country and enjoy spending time with their kids and grandchildren while raising their various animals. She loves serving people and volunteering at her church.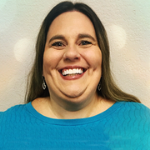 Jeanette Henriques – Leadership Team
Jeanette has served FINDINGbalance since 2013 when she helped Constance launch the Lasting Freedom program. Prior to that Jeanette was involved on the ground floor of MentorConnect, a peer-mentor program for those battling food issues. With several decades' of personal and professional experience in the area of food issues, Jeanette is passionate about helping others find the freedom she has come to know through Christ. Jeanette lives in the DFW area in Texas.
A.J. Rhodes – Leadership Team/Board Member
A.J. is Vice President of Information Technology at Capitol Christian Music Group in Brentwood, TN, where he has worked since 1995 managing hundreds of users and millions of dollars worth of technical systems and equipment. He is also an accomplished musician, and regularly serves on the worship team at his church in Franklin, TN. The husband of founder Constance Rhodes, AJ has served FINDINGbalance in a variety of capacities since its inception.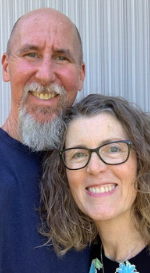 Mark and Amy Schaller – Leadership Team Members
Amy has been involved with FINDINGbalance since 2006, volunteering in various capacities including piloting the Finding Balance with Food curriculum, blogging, moderating social media pages, and mentoring Lasting Freedom members. She has also assisted at five of the seven Fb Hungry for Hope summit events. She recently retired from her 25-year career as a Personal Trainer. Mark has been serving FINDINGbalance alongside his wife Amy since HFH 2012. He is a retired Police Lieutenant with experience in a broad variety of enforcement and management assignments over his 30-year career. He is an avid outdoorsman who enjoys sharing his passion for fly fishing with others by hosting events for his church's adventure sports ministry. Mark and Amy currently reside in Northern California where they are active members of their local church. They have been married 36 years and have one son.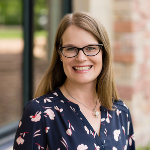 Alisa Shanks, PhD – Leadership Team/Board Member is a clinical psychologist licensed in the state of Colorado since 2004. She is passionate about university mental health having worked at Biola University, the University of Colorado at Boulder, and now Colorado Christian University. She believes in full eating disorder recovery and wishes that everyone had a positive body image. Alisa is a committed Christian who has been married for 19 years and is busy raising two amazing sons.