We have been blessed with many advisers over the years. Following are those currently serving in an active advisory capacity: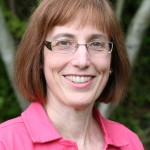 Ann Capper, RD, CDN – Nutrition Advisor and Editor
Ann Capper has served Fb since 2003 in a variety of capacities. As Nutrition Advisor and Editor, she is the author of most of the nutrition articles that appear here on the site. She also works diligently to ensure that nutrition-related content – including videos, blogs and presentations – follows an evidence-based, all things in moderation philosophy. Ann is a member of the American Dietetic Association, National Eating Disorders Association, Nutrition Education for the Public Dietetic Practice Group, and the New York State Dietetic Association. She is the author of Big Thighs, Tight Jeans: Should Jan Go on a Diet?, a book to help middle school girls develop a positive body image and learn to eat healthfully, without obsession. She currently serves on the leadership board of Victory Highway Wesleyan Church, in Corning, NY. With two young adult daughters and a son in college, Ann splits her time between being a devoted wife and mother, and investing in the lives of those God brings into her path.
Kyle Chowning, President and CEO, ROOTS Academy
Kyle Chowning is the owner of ROOTS Worship Arts Academy in Franklin, TN, a faith-based music, voice and dance academy. Established in 2009, the school now has over 200 students and 23 employees. Prior to ROOTS, he was the Senior Vice President of Marketing for the Inspiration Networks (Halogen TV & INSP), where strategized and managed the affiliate, consumer and digital marketing for each network. He also serves as Executive Director of Help-Portrait, a non-profit whose goal is to compel photographers to find people in need, take their picture, print and then deliver it. As of 2012, Help-Portrait has built a community of over 28,000 photographers, hairstylists, make-up artists and volunteers, in 60+ countries, and have delivered over 277,000 portraits to people who couldn't afford it otherwise.  Whether consulting or creating his own businesses, Kyle loves to build and launch ideas into companies, experiment with new marketing concepts and channels, run, drive his 1968 Ford Mustang and help people succeed.
Bill Dallas, CEO, United in Purpose
Bill Dallas is the CEO of United in Purpose – a Non Profit Organization whose mission is to help bring God's name back to the center of every day life in America. A graduate of Vanderbilt University in Nashville, Bill lost his thriving real–estate business when he was convicted of embezzlement and sentenced to five years in San Quentin State Prison. After his release in August 1995, he founded the Church Communication Network (CCN), a satellite and Internet communications company which served over 8,000 churches across North America. CCN, was the world's largest satellite–based training network for churches. Bill was the host of Solutions, a weekly satellite program with Dr. Henry Cloud and Dr. John Townsend. He is the coauthor, with George Barna, of Lessons from San Quentin: Everything I Needed to Know about Life I Learned in Prison. Bill lives in northern California with his wife and daughter.
Bruce Donaldson, Barnes & Thornburg, LLP
Bruce Donaldson is a partner in the law office of Barnes & Thornburg LLP's Indianapolis, Indiana, where he concentrates his practice in the area of municipal finance. In recent years, Mr. Donaldson has served as bond counsel, underwriter's counsel, borrower's counsel, and bank counsel on numerous healthcare financing projects for hospitals, nursing homes, senior living facilities, and other healthcare providers. He also assists developers and businesses wishing to locate new facilities in Indiana by negotiating state and local incentive packages. Since 2007, he has been listed in The Best Lawyers in America® in the area of Public Finance. Mr. Donaldson received his J.D. summa cum laude from the Indiana University School of Law – Bloomington, where he graduated first in his class and served as articles editor of the Indiana Law Journal. Prior to that, in 1981, he earned a B.A. in economics from DePauw University where he was a Malpus Scholar, played on the varsity golf team, and was president of Phi Delta Theta fraternity.
Bruce McNicol – President, TrueFaced
Bruce McNicol is the co-founder and President of TrueFaced, a non-profit dedicated to helping people experience the freedom of the Original Good News by teaching the authentic benefits of living humble lives in communities of grace, be that community marketplace, church, organization, friends, or family. His passion to restore the Original Good News for diverse world cultures through transformed leaders and their platforms of influence has built the foundation of this organization. With degrees in finance law, theology, leadership, and organizational development, Bruce's ability to write to diverse readers and leaders has proved true in the best-sellers he has co-authored: The Ascent of a Leader, TrueFaced, Bo's Cafe, and the High Trust Cultures guide for leaders.
Eileen Stellefson-Myers, MPH, RD, LDN, FADA
Eileen Stellefson Myers received her Bachelor of Science in Nutrition from Pennsylvania State University and her Masters in Public Health from the University of North Carolina. She is a fellow of the American Dietetic Association, and has worked extensively in the field of eating disorders and weight management. A frequent presenter to professionals, including members of the International Association of Eating Disorder Professionals, she has also written a counseling manual entitled "Winning the War Within: Nutrition Therapy for Clients with Eating Disorders" that is currently in its second edition. Eileen has served at Bon Secours-St. Francis Hospital in Charleston, SC, and taught at the Medical University of South Carolina. She now resides in Nashville, TN where she enjoys a multi-faceted career including private practice, workshop intensives, professional presentations and more.
Travis Stewart, LPC  
Travis has been a friend, adviser and partner to FINDINGbalance since 2008, when he worked with Fb founder Constance Rhodes to launch the True Campaign. He was also the visionary for Hungry for Hope, the annual Conference we now host in Colorado Springs for clinicians and individuals seeking training for eating disorders and body image work. Travis currently works as an eating disorder therapist at McCallum Place in St. Louis in addition to his private practice, and has also begun providing recovery coaching for those with eating and body image issues. An excellent communicator and teacher, Travis has spoken around the world on the topic of eating disorders and body image. He graduated from Covenant Theological Seminary in 2001 with a Master of Arts in Counseling and again in 2003 with a Master of Arts, Theological Studies. Prior to that Travis worked in the campus ministry of The Navigators at the Universities of Nebraska and Kansas, ministering to college students and training staff. He now lives in St. Louis with his wife and two children. Read his posts in our clinician-written-and-directed blog From Where I Sit.
Dan Wagner
Dan Wagner has been engaged in ministry for most of his adult life, and has been ordained with three different entities including Higher Ground Calvary Chapel. For more than thirty years Dan has served several churches as teacher, co-pastor or senior pastor, and has spoken at pastor conferences in Uganda, Kenya and Tanzania. Having grown up in a family business and run his own company for 25 years, Dan also has extensive business background. The father of five children, including Fb Founder Constance Rhodes, Dan is semi-retired and now lives with his wife Nancy and two cats on Drummond Island in Michigan's upper peninsula.